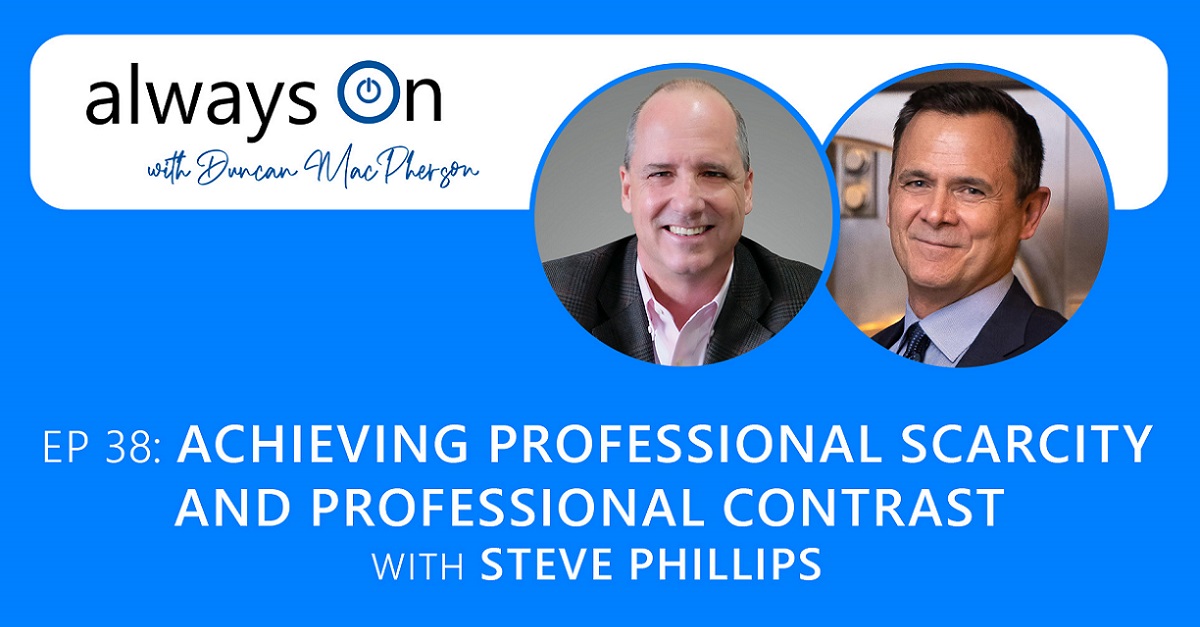 Always On with Duncan MacPherson Podcast - Episode 38
2023-04-13 • 20 second read
Achieving Professional Scarcity and Professional Contrast with Steve Phillips (Ep. 38)
Stream the new episode of Always On by clicking here: https://paretosys.co/AODM_ep38
Creating professional contrast and scarcity, improving referability, alleviating loyalty fatigue…These are all key pieces of the bigger puzzle: How to grow your practice to the next level?
In this episode, Duncan MacPherson speaks with Steve Phillips, Chief Practice Management Officer at USA Financial and a Business Consultant at Pareto Systems. They share best practices and timeless principles to help advisors build profound client relationships that lead to advocacy.
They discuss:
The importance of combining technological aids with the "human touch"
Shoot Your Trailer: an effective strategy to articulate your value to prospective clients
How to improve the quality of your referrals (in other words, duplicate your best clients)
How to deepen your client relationships amidst volatile markets
Why small gestures can go a long way in improving your overall client experience
And more
We would love to hear your thoughts on this episode or answer any follow-up questions. Please feel free to reach out!