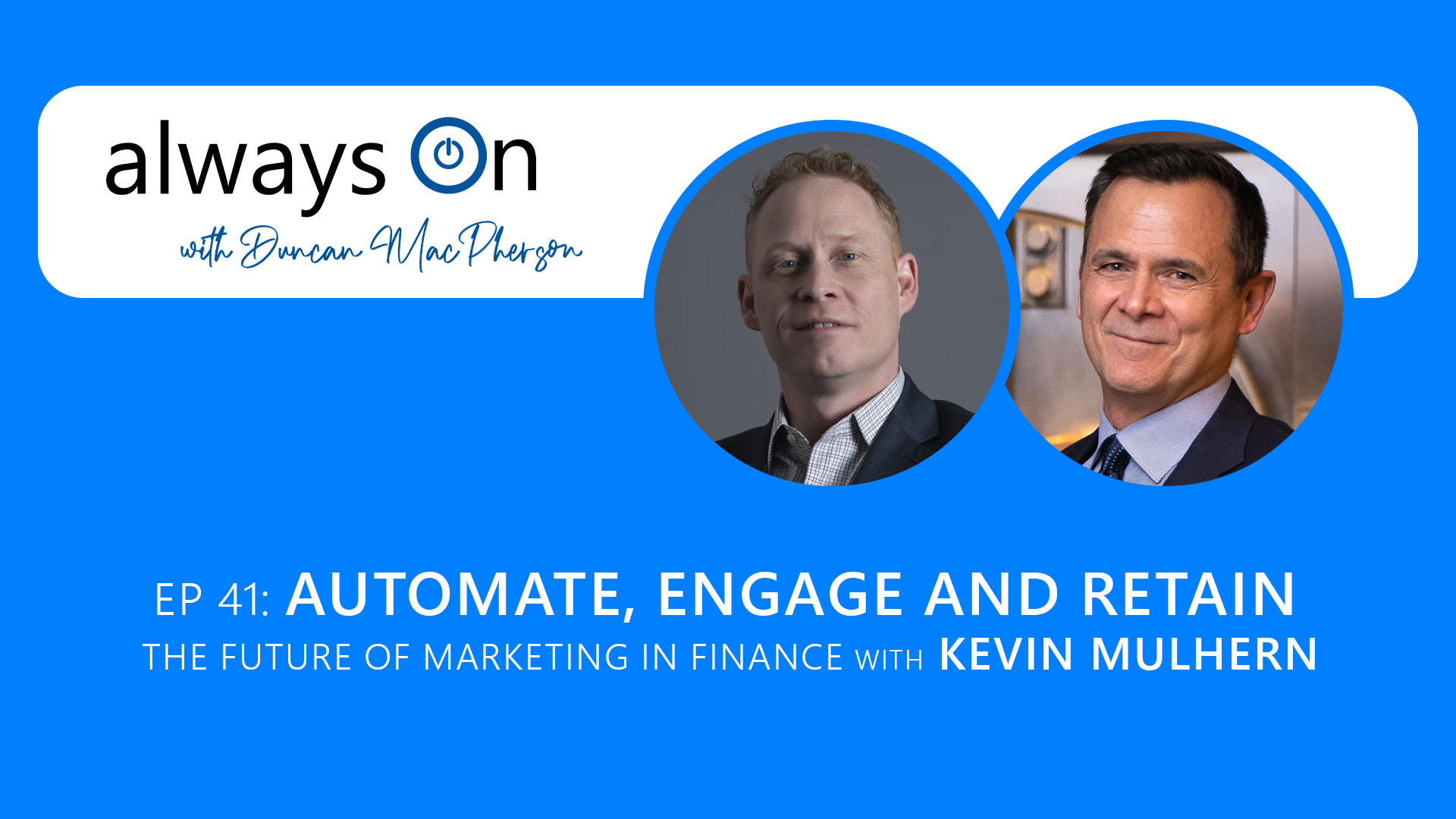 Always On with Duncan MacPherson Podcast - Episode 41
2023-06-15 • 20 second read
Automate, Engage and Retain: The Future of Marketing in Finance with Kevin Mulhern (Ep. 41)
Do you want to attract, engage, and retain clients without having to spend too much time on tedious marketing tasks?
In this episode, Duncan MacPherson speaks with Kevin Mulhern, CEO and co-founder of AdvisorStream, a digital marketing platform for financial advisors. They talk about making small tweaks to achieve organic growth, focusing on relationship management and automated marketing.
They discuss:
How AdvisorStream helps advisors deliver highly personalized content through a data-driven approach
Three key drivers to exceed expectations: needs-based, values-based, and goals-based
Biggest reasons why clients leave advisors (and how to tackle them)
Empowering your network to become referrers by giving them something to talk about
And more
Stream the new episode of Always On by clicking here: https://paretosys.co/AODM_ep41
We would love to hear your thoughts on this episode or answer any follow-up questions. Please feel free to reach out!