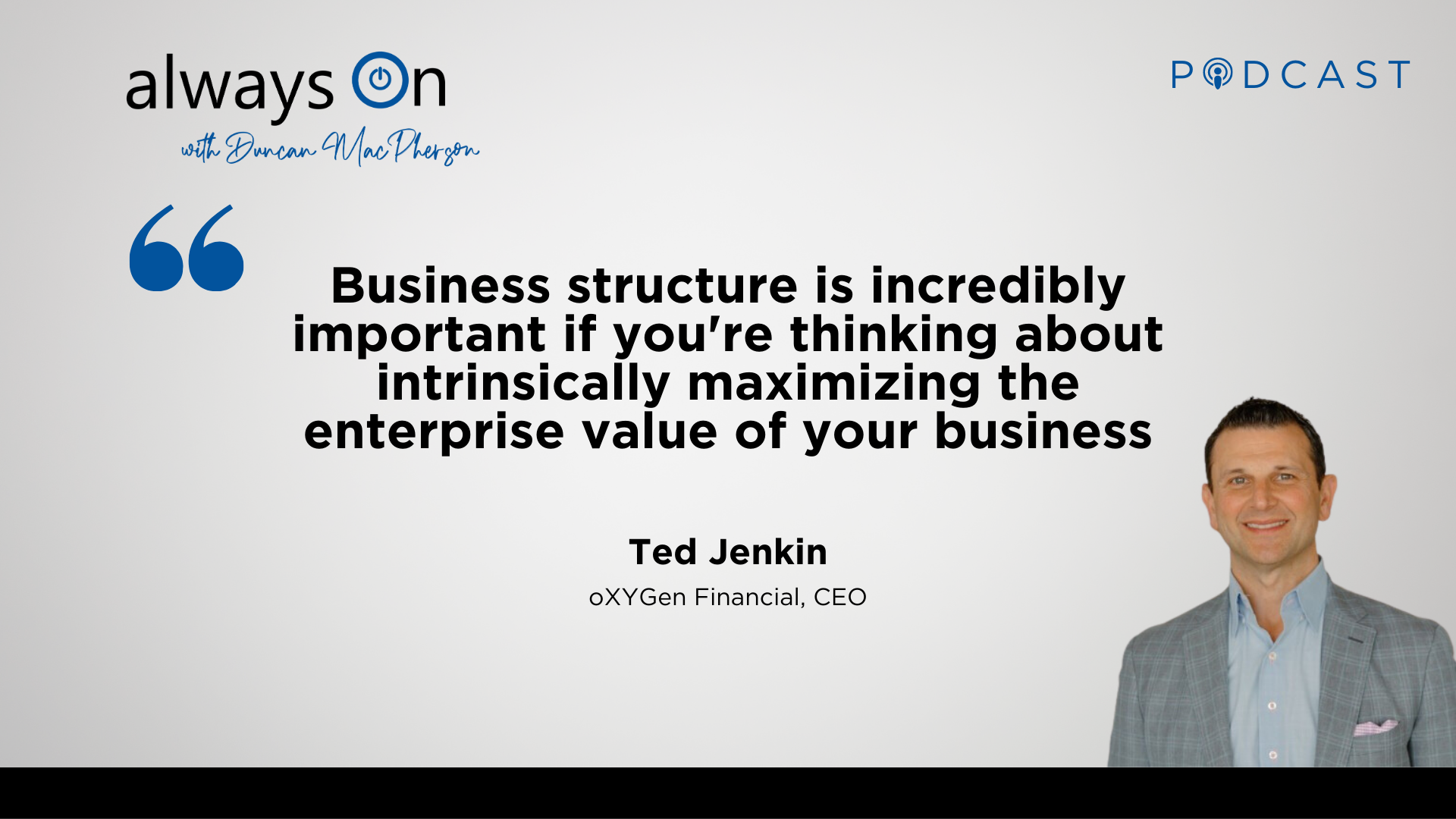 Maximize the Value of Your Business
2023-07-05 • 20 second read
When you sell a business, there are multiple ways you can structure the deal.
Before you sit at the table and start negotiating the terms of your sale, I encourage you to check out the latest Always On podcast.
In this episode, Ted Jenkin highlights key factors to keep in mind to get maximum value for your business.
Tune in to learn more about creative ways to structure a transaction by clicking here: paretosys.co/AODM_ep42