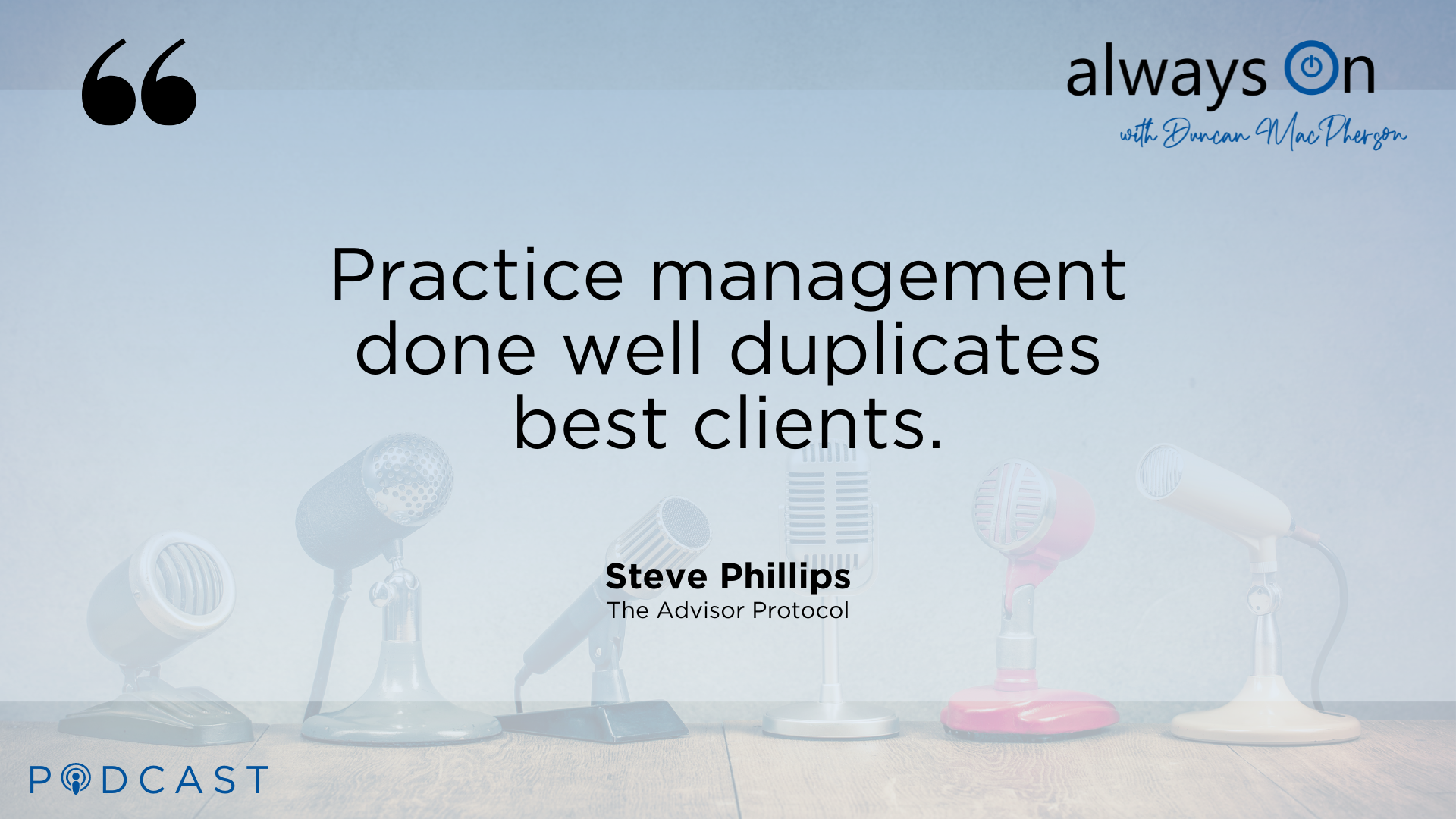 Professional Scarcity
2023-04-14 • 20 second read
Advisors, would you take anyone who approaches you as a client?
Probably not. You want to duplicate your *best* clients.
Learn how to do just that in the latest episode of Always On, where Steve Phillips and Duncan MacPherson share timeless principles that create professional scarcity and lead to business growth.