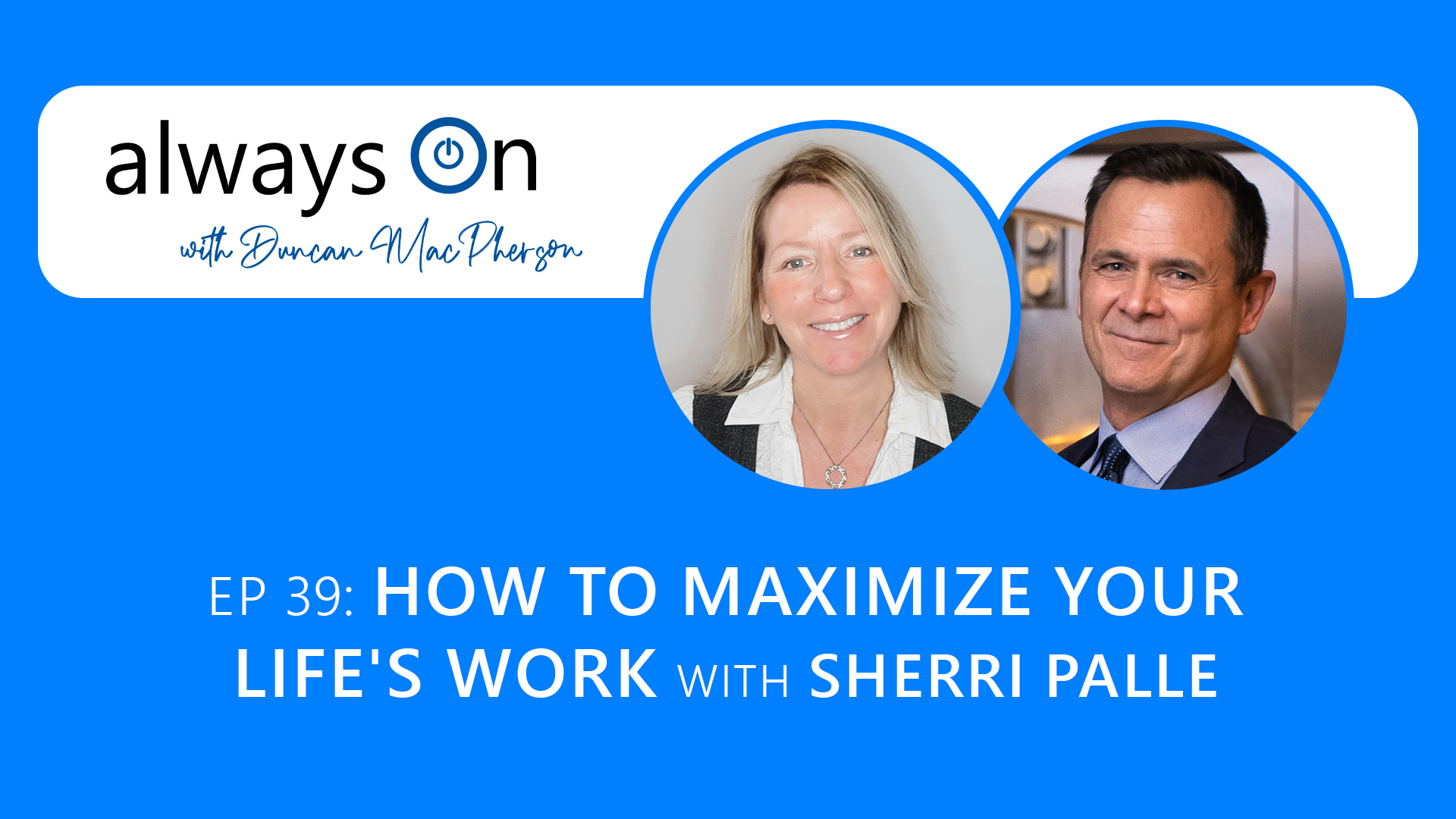 Always On with Duncan MacPherson Podcast - Episode 39
2023-05-04 • 20 second read
How to Maximize Your Life's Work with Sherri Palle
Are you 10 years or less from selling your practice?
If so, now is the time to start thinking about your succession plan so you can maximize your life's work (i.e., your business valuation).
In this episode, Duncan MacPherson speaks with Sherri Palle, Business Consultant and Coach at Pareto Systems, about how business owners can effectively plan their eventual exit and capitalize on their life's work.
They also discuss:
Factors that help you maximize your enterprise value
The best place to start planning your exit if you haven't thought about it yet
How to ensure your legacy is intact long after your exit
The importance of having a contingency plan (with real-world examples)
Key considerations about WHO will take over your business (and WHEN)
And more
Stream the new episode of Always On by clicking here: paretosys.co/AODM_ep39